Michel Pellegrino- New!
Two new publications at Editions Henry Lemoine, "Multi-Gammes", exercise books based on tetracordes for the relaxation, agility and independence of the fingers, and the knowledge of the different scales and modes, and "Traditional music of the Alps ", collection of pieces from the popular tradition of the Alps (Northern Italy, France, Switzerland ...)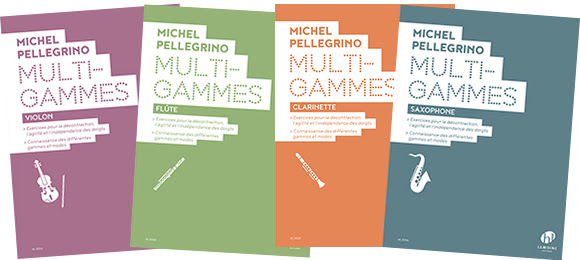 Read more…
Michel Pellegrino - Bioreed
New line of reeds and music accessories, BIOREED products are in harmony with nature and respect for the environment. A great care is taken to produce them, and they guarantee musicians a comfortable and perfect reliability. Bioreed reeds are packaged in recyclable cardboard and paper packaging, for the respect of the environment and the fight against plastic packaging.

Michel Pellegrino is a musician and pedagogue, and he is author of educational books devoted mainly to jazz and improvisation edited by Editions Henry Lemoine. Creator and founder of the Festival de l'Anche, he has developed an expertise in the world of reed and cane of Provence, and has created a particular reed cut, combining sonority and comfort of play.
He has made many recordings, and through his concerts and masterclasses around the world, he is the ambassador of the reed varoise, the reed "french riviera".
Read more…
Video of the day: "Jazz en Provence" !
A beautiful clip directed by Marc Poveda on the song in Provençal language "Soulèu", extract from the new album of Michel Pellegrino.
The Rendez Vous...
Very soon the publication of "Tricks for improvisation" with Editions Henry Lemoine, followed by a series of masterclasses on improvisation.
First date:
Saturday, April 18 in Manosque, in the framework of the conference of the CMF, the Confederation Musicale de France!
Read more…